Do you want Neck Pain relief?
We offer cutting-edge neck pain treatments performed by Harvard-trained neck pain doctors in New Jersey.
Neck pain relief without

opioids or surgeries
Our interventional pain management specialists use cutting-edge technologies and techniques to diagnose and treat the root cause of your neck pain, ensuring safe and reliable results that last for extended periods. You don't need addictive opioids or complex surgeries for neck pain relief. Schedule an appointment with our neck pain doctors today.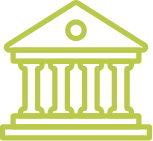 Harvard Trained
Our neck center in New Jersey is led by Harvard-trained doctors with specialized training in cutting-edge pain management solutions. Our pain doctors have appeared in 50+ publications, and they're often asked to lend their expertise on TV. They combine exceptional skills, expertise, and knowledge to ensure complete patient satisfaction.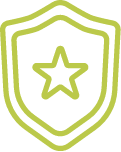 Industry Leaders
Our neck center in New Jersey is led by industry leaders who attend annual conferences to stay abreast of the latest developments in pain management. Pain management specialists from across the country shadow our doctors to learn their skills and techniques. When you visit our neck center, you can rest assured your treatment is in the best hands.

Board Certified
You must look for interventional pain management specialists who are board-certified in pain management. To get certified, physicians must complete numerous challenging professional milestones, such as complex residency programs and fellowships in fields related to pain management. Our neck pain doctors are officially board-certified.
Learn More About the NECK TREATMENTS We Implement At Neck Center New Jersey
Do you know your first appointment comes with

free insurance verification?
Enter your information below to get started
By emailing or contacting us, you are accepting the inherent privacy limitations of online communication. For more information, please read our Digital Communications document. Please respond "STOP" to any text messages to opt out.
Meet Our Team of Neck Pain Specialists
GET TO KNOW OUR TEAM OF HARVARD TRAINED BACK SPECIALISTS
We Have Changed 10,000+ Lives.
Our Harvard-trained pain doctors have helped 10,000+ patients lead pain-free lives. You can be one of them. Check out their experiences: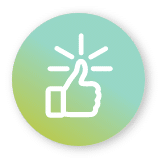 Effectiveness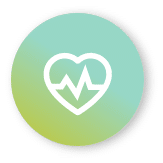 Likelihood of Insurance Coverage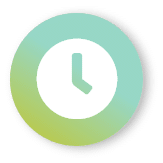 Recovery Time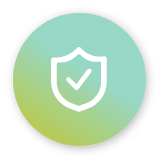 Overall Safety






Free Insurance Verification
We provide FREE insurance verification to all patients. Once you submit your insurance details, our insurance concierge will review the terms and conditions of your insurance plan and help you schedule an appointment at your nearest neck center in New Jersey.

Meet Your Pain Doctor
Once you reach our neck center in New Jersey for your appointment, the front desk team will help you with the check-in process, following which you meet the neck pain doctor. If you're running late for your appointment, please give us a courtesy call as soon as possible.

Your Treatment Plan
During your initial appointment, your pain treatment specialist will assess your condition and craft a cust. The neck pain doctor will carefully examine your condition, discuss your symptoms, review your medical history, and curate a personalized treatment plan. 

Say Goodbye to Pain
Once you start the treatment, you can say goodbye to neck pain. Our pain doctors curate comprehensive treatment plans that ensure long-lasting results, and they stay with you through every stage of the neck pain treatment process.
Slide

"This is my Neck Pain Treatment Success Story"
Slide

"My neck have never felt better, I'm so happy"
Slide

"I said to myself: You're in the right place"
Slide

"I'm so happy to be able to be active again"
Read our patients' 5-star testimonials!
Our patients leave unanimous 5-star testimonials across all review platforms, such as Facebook, Real Self, and Google. You can learn more about our patient success stories below.
Dr. Hanna and his staff are wonderful and he is one of the most reassuring pain medicine doctors I have ever met. He follows up quickly and answers all questions. As a physical therapist going through treatment, I will gladly refer all my patients to him
This is a high end experience. Everyone is very professional and friendly. Beautiful facilities. Dr. Hanna is very brilliant and explains every step of the way. Excellent communication skills. The assistants are awesome, everything about this place is great. I give my highest recommendation to anyone seeking pain treatment.
I have been coming to this practice for about 2 years now and it's been a great experience. The staff is friendly and caring . The doctors are amazing. I have been dealing with Dr Hanna for my back issues and he has done more for my back pain in this short amount of time than 12 years with other doctors . I am really glad that I've found Dr Hanna and VIP Clinic . It's convenient , clean and also a beautiful office
Please schedule a consultation with our interventional pain management doctors if you have any other questions about neck pain relief. Our board-certified neck pain doctors follow the highest standards of care and safety to ensure an excellent experience.